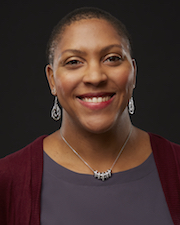 Charlotte E. Jacobs
Associate Director, Independent School Teaching Residency
Graduate School of Education
University of Pennsylvania
Phone:

215-573-0653
Professional Biography
Charlotte E. Jacobs, as an associate director for the Independent School Teaching Residency program (ISTR), coordinates and designs the day school strand of this residency-based collaborative teacher education program. Dr. Jacobs also teaches a course on adolescent development in the Urban Teaching Residency program at Penn GSE.
Dr. Jacobs earned her bachelor's degree in Psychology and Spanish Literature & Language from Columbia University and a master's degree in Education focusing on middle school humanities from Lesley University and the Shady Hill Teacher Training Course located in Cambridge, Massachusetts. Dr. Jacobs taught seventh grade humanities at the University of Chicago Laboratory Schools in Chicago, Illinois, and was a faculty member of the NAIS Student Diversity Leadership Conference before matriculating to the University of Pennsylvania to earn a Ph.D. in Teaching, Learning, and Teacher education. 
Research Interests and Current Projects
Dr. Jacobs' research interests focus on issues of identity development and gender in education concerning adolescent girls of color, teacher education and diversity, and youth participatory action research. To this end, Dr. Jacobs has recently co-authored the book Teaching Girls: How Teachers and Parents Can Reach Their Brains and Hearts (Rowman & Littlefield) with Penn GSE professor Dr. Peter Kuriloff and Penn GSE alum Dr. Shannon Andrus. The book focuses on how schools can support the development and educational needs of girls by adopting a gender conscious perspective. Dr. Jacobs has also co-authored and solo-authored journal articles that focus on the development of adolescent girls of color at the intersection of race, gender, and socioeconomic status. For these articles, Dr. Jacobs drew on her dissertation research, which focused on the schooling experiences of high school-aged Black girls who attend elite independent schools.
In addition to her role with the Independent School Teaching Residency program, Dr. Jacobs consults with schools about diversity, equity, and inclusion issues, and also serves as the executive director of the Girls Justice League, a non-profit organization supporting the social, educational, and economic rights of girls in Philadelphia.
Education
Ph.D. (Teaching, Learning, and Teacher Education), University of Pennsylvania Graduate School of Education, 2017
M.Ed. (Middle School Humanities), Lesley University, 2006
B.A. (Psychology; Spanish Literature & Language), Columbia University, 2005
Areas of Expertise
Adolescent development
Qualitative research methods
Independent school education
Multicultural education
Gender and education
Teacher education
Selected Publications
Kuriloff, P. K., Andrus, S. H., & Jacobs, C. E. (2017). Teaching girls: How teachers and parents can reach their brains and hearts. Lantham, MD: Rowman & Littlefield.
Jacobs, C. E. (2017). Remember, black girls aren't doing "just fine": Supporting black girls in the classroom. In E. Moore Jr., M. Penick-Parks, & A. Michael (Eds.), A guide for white women teaching black boys. Thousand Oaks, CA: Corwin.
Jacobs, C. E. (2017). Developing the "oppositional gaze": Using critical media pedagogy and black feminist thought to promote black girls' identity development. The Journal of Negro Education, 85(3), 225–238.
Clonan-Roy, K., Jacobs, C. E., & Nakkula, M. J. (2016). Towards a model of positive youth development specific to girls of color: Perspectives on development, resilience, and empowerment. Gender Issues, 33(2), 96–121.
Andrus, S. H., Kuriloff, P. J., & Jacobs, C. E. (2015). Teaching middle school girls more effectively: Initial results from a national study. Independent School Magazine, 74(3), 16–20.
Jacobs, C. E. (2015). "Where my girls at?": The experiences of African-American adolescent girls at a predominantly white independent school. In S. M. Ravitch & N. M. Carl (Eds.), Qualitative research: Bridging the conceptual, theoretical, and methodological (appendix S). Thousand Oaks, CA: Sage.
Jacobs, C. E., Kuriloff, P. J., Andrus, S. H., & Cox, A. B. (2014). Reaching girls. Phi Delta Kappan, 96, 68–73.
Jacobs, C. E. (2013). Book Review of Hip hop's li'l sistas speak: Negotiating hip hop identities and politics in the new south, by B. L. Love (2012). Anthropology & Education Quarterly, 44(3), 336–337. Date Published: August 19, 2013.  DOI: 10.1111/aeq.12031.
Jacobs, C. E. (2012). Book Review of Studying diversity in teacher education, by A. F. Ball and C. A. Tyson (2011). Teachers College Record, Date Published: June 29, 2012 http://www.tcrecord.org, ID Number: 16807.